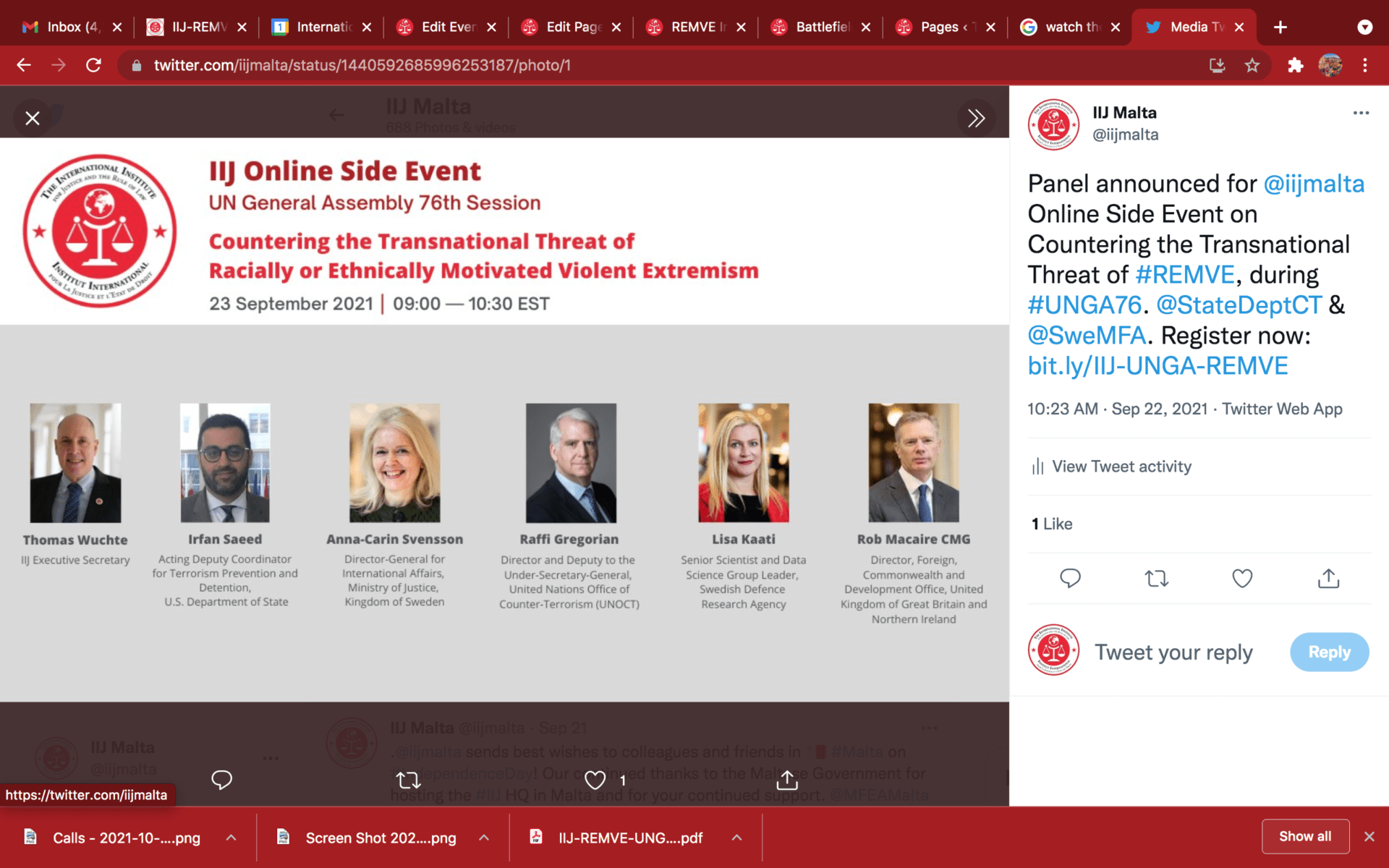 On 23 September, the IIJ, along with the Governments of Sweden and the United States, hosted an online side event in the margins of the 76th Session of the UN General Assembly.
The Side Event on Countering the Transnational Threat of REMVE brought together an expert panel of senior policy officials from the Governments of the United States of America and Sweden, and the United Nations Office of Counter-Terrorism, to discuss what is a concerning and growing threat at both the national and transnational levels.
During the event, the U.S. Department of State announced the establishment of a new Counterterrorism Law Enforcement Forum (CTLEF) to serve as a venue for senior officials to engage in dialogue and coordination on issues of common concern related to international cooperation to counter REMVE threats.
The side event also highlighted the importance of the IIJ Criminal Justice Practitioner's Guide on Countering REMVE and upcoming workshops, based on the Guide, to support capacity-building on countering this threat.